We wish our vegetable seeds were magical…
Then, one would just need to sow them in a pot and it will automatically grow into a plant laden with flowers, fruit and vegetables.
But unfortunately, they are not magical.
And, even though we always go the extra mile to stock the best vegetable seeds available in the market, they still require
Ideal Germination Temperature
Continuous moisture throughout the germination process
Ideal Weather condition throughout the plant life cycle
Adequate amount of water and sunlight
The right kind and quantity of nutrition as per the plant's growth, vegetative, flowering or fruiting stage.
Preventive measure to save plant from disease and pest attack
And of course, your love, care and attention if you want to be rewarded with a bountiful yield of flowers, fruit, and vegetables.
Though we've never claimed that our seeds are magical, we do claim that our seeds are
Fresh, current season seeds with high germination rates
Of High yielding varieties
Resistant to disease
Suitable for growing in home garden and in pots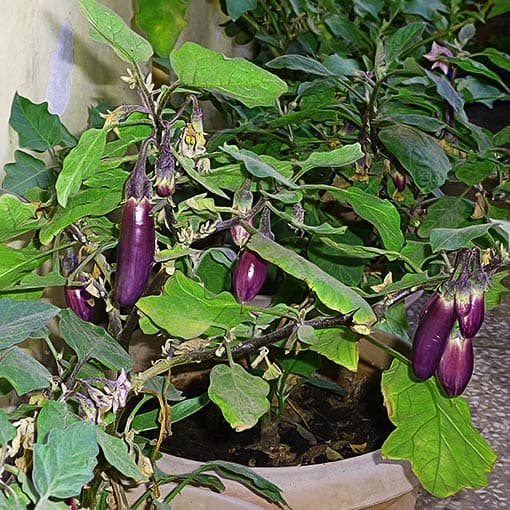 Brinjal in Pot
Brinjal plant in our terrace garden – Shashi n Gautam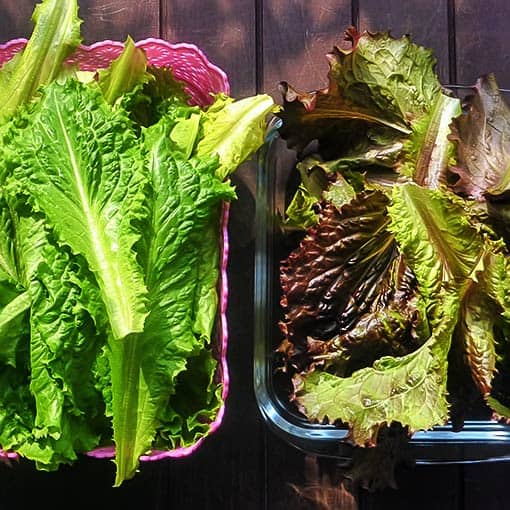 Lettuce Harvest
Lettuce harvest from our terrace garden – Shashi n Gautam
Do we need Organic Vegetable Seeds Vegetables?
In today's world, everything that has been labelled as organic attracts and sells.
Reason being the rampant use of chemicals by humans in the last few decades that has resulted in a host of health complications and diseases.
So, do we often get asked if our seeds are organic? Yes.
We also get a lot of enquiries for Desi seeds.
We sell OP (Open Pollinated) and Hybrid Seeds for home gardens.
These might not be organic, but you can still get organic vegetables and fruits using them.
Here's how,
By using organic nutrients like compost, Vermicompost, and other organic ready-to-use fertilizers,
Organic control of plant disease.
Organic control of plant insects and pests with Sticky Traps & Pheromone based traps.
Fruits and vegetables grown in such a way might not get organic certified, but are no less organic than any similarly certified organic products.
Choose any of thevegetable seeds available at Shashi N Gautam Web Shop to get a higher and sustained production of vegetables and a fair amount of safeguard against plant disease.
Before you jump to growing vegetable from seeds, ask yourself:
Are you ready to take this challenge on? Because growing plants from seeds is a challenge, even for an experienced gardener.
Is this vegetable suitable for growing in your region's current climate conditions?
You should always select a vegetable plant that'll thrive in the weather in your location as the Ideal weather (Temperature, sunlight day hours listed on product page) is important not only at a time of germination but also throughout the life of the plant.
You can check the ideal germination temperature and weather required from the vegetable seed's page before placing the order.